The ART of Interior Design... Creating spaces that look and work well, keeping in mind image, needs, space and budget.

Urban Studio Interior Design is proud to have completed many Interior Design projects in Lethbridge, and southern Alberta. Kelly VanderHooft is a Registered Interior Designer and has been a professional Interior Designer since '98.
ChopStix Restaurant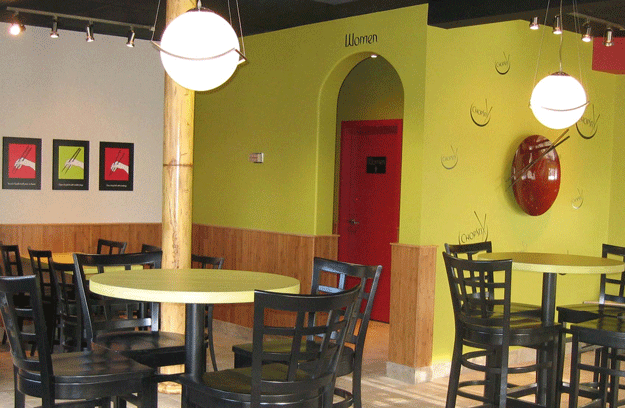 When designing the concept location for ChopStix, the owners wanted a franchise look that could be reproduced in other locations.  Working with the client, I combined several core materials to pull the restaurant together and give it some personality.  Some of the key elements were lime green bamboo-look table tops, sliced bamboo material on the front serving counter, carbonized bamboo hardwood for the wainscoting, bear grass encased in resin sheets and original graphic artwork depicting "How to eat with Chopsticks".  The overall feeling is fresh and contemporary with an Asian flair.